Field installation
Design and installation of a 21Kw power system back up -

Ouganda - Mbarara -

May 2011 -

Mbarara FRUKv1
Acting as our first power system installation in response to the following requirements:
Supply 27 KW for 30mins comming from a system capable of seamlessly switching between the city supply and emergency generators.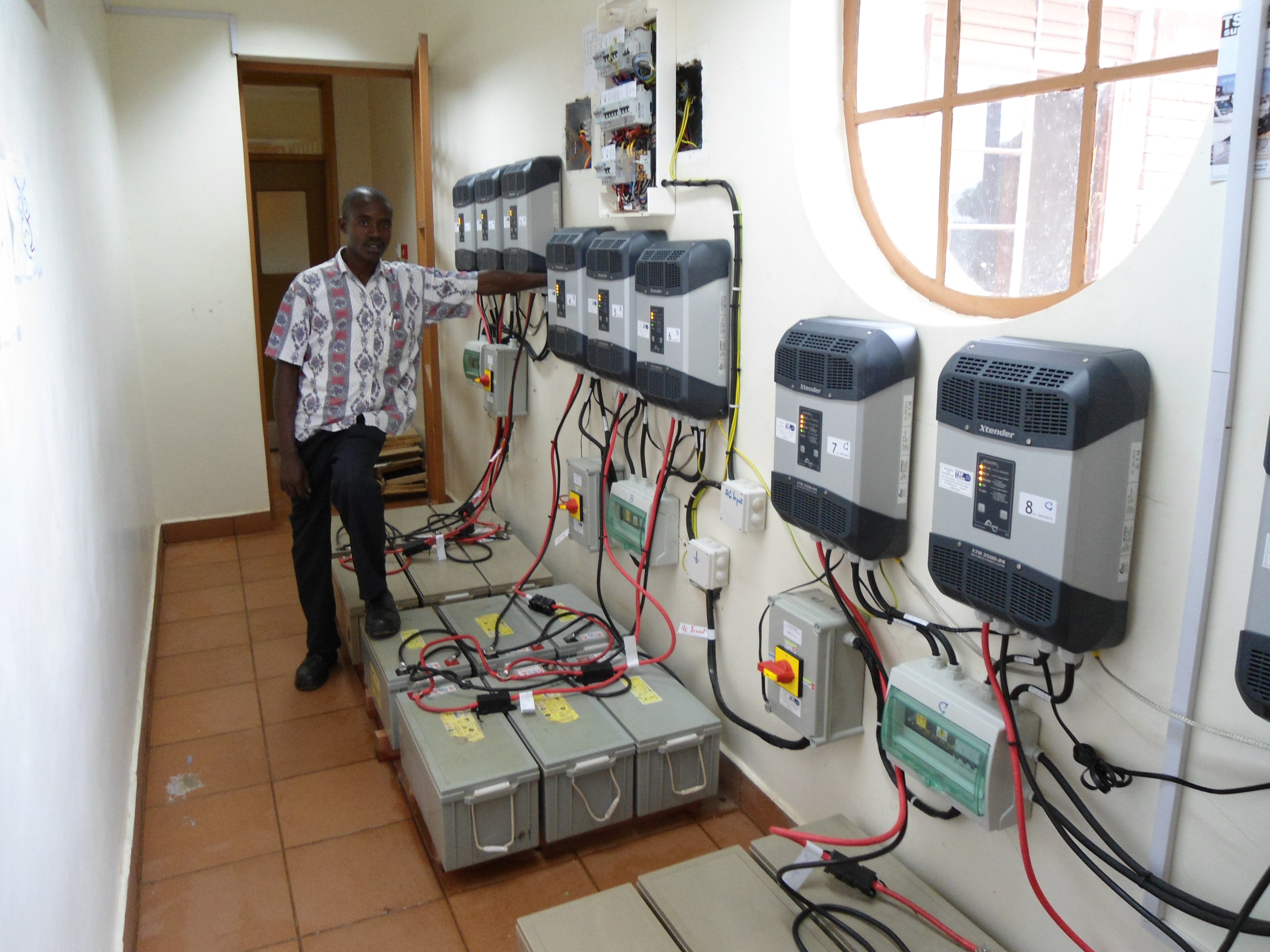 The customer request and field situation :
Epicentre (Paris) runs a medical research laboratory at M'barara, 4 hours from Kampala. The research is the field of DNA analysis and HIV epidemiology. Some of the analytical processes take many hours and cannot be interrupted once started. Due to the use if retrovirals the laboratory staff are protected by a negative pressure air filtration system that guarantees containment...Likewise it is out of the question that this system could be suddenly stopped while handling was in progress.

Some of these machines require a clean, stabilised voltage supply.

The city power supply is subject to numerous power outages and isn't very satble. An emergengy generator takes over in such an eventuality - but the switchover takes several minutes, normally destroying any treatment processes in progress. To avoid this situation, EPICENTRE wanted to implement a professional and global solution for the whole laboratory.

Our solution :
Is comprised of 9 STUDER Xtender 3500 units offering a continuous power of 3000 W running from 24Vdc batteries with a switchover time set at 15ms

The distribution of laboratory mains power is split into three groups of 9000W, each group made up of three Xtenders, giving the advantage of balancing the load across three separate phases. That is to say each group is an independant source of 230 Vac.

One "group" therefor consists of 3 Xtenders connected together. One of the three units controls the othe two according to demand. If one of the three units fails the other two take over if they are able to supply the power demand.

Tests of unexpected outages while the laboratory was running have confirmed the effectiveness of this system.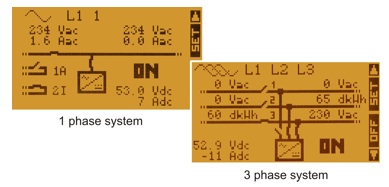 A remote control unit allows the monitoring and memorising of the parameters of each Xtender.

In close partnership with EPICENTRE, TSF Supply has developed the whole project from study and scaleing to planning and installation (which required one week)

Naturaly, training on the maintenance and use of the remote control has been provided.

Illustrations: The installation and, here above, the remote control display, to monitor and set various parameters.