Solar power production and lighting
TSF Supply offers a range of photovoltaic solar kits, with or without batteries, as a package or sold as separate elements.
Generating with solar energy is silent, clean and doesn't require any maintenance or consumeables.
We offer solutions of all sizes and powers : from individual solutions (recharging laptop, MP3 etc) up to installations for hospital lighting or for backing up an IT network.
Since 2011, we also offer an outside lighting kit : SECU-LIGHT aimed at safety lighting for access points, parking etc.
NEW :

Also take a look below at our EXPLO-KIT suitcase which allows you to work autonemously for your 230 Vac requirement during your mission.
A. Generation of photvoltaic electricity :
A.1 Solar Panel regulators available from stock
12Vdc / 24Vdc / 48Vdc Systems

85W rigid panels available (others upon request)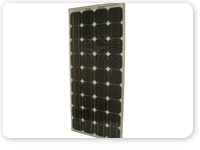 Flexible panels in 11W, 25W and 62W (others available upon request) :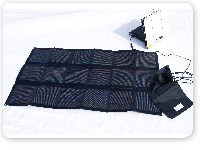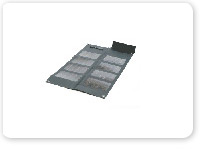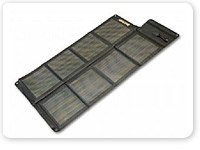 STECA regulators , from 8A up to 40A :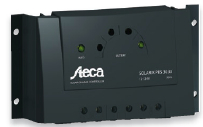 GEL BATTERIES : Types in stock : 12V 85Ah / 129Ah and 166Ah, Other capacities available upon request.
+ Accompanying electric items : reels of AC and DC cables, distribution boxes, cable fixing and earthing kits.
+ Toolboxes for field electricians.
A.2 STANDARD 12 Vdc SOLAR KITS (everything pre-cabled) : 85W - 170W - 250W - with or without batteries.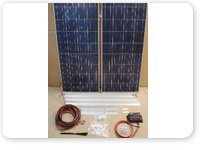 Standard kit see ajoining photo of a 170W version. These kits are delivered pre-assembled.
The supplied labeling and precautions avoid damage from accidental polarity inversion
PACKAGING :
Wooden "Export" box, robust allowing 85W or 170W kits to be delivered complete (without batteries). With handles.
A.3 OPTIONS :
We also supply as options :

a) MOUNTING SYSTEM , of our own conception allowing simple and quick installation of the assembly (on wood, concrete, roof tiles etc) thanks to the comprehensive ironmongery included.
• EASE of USE : all the nuts are pre-mounted and depend upon one sole element : a 6mm butterfly screw ! !
• Only one bolt of 8mm requires a 10mm spanner (which is supplied)
• Everything is accompanied by a schematic mounting document (extract attached)
Code : SOLPREP03 "mounting kit for two panels"

b) MODULAR CABLING SYSTEM :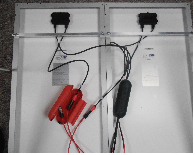 The 85W MODULAR KIT as initially installed can be later reconfigured by adding 1 or 2 panels more so that it can deliver a total power of 255W per hour.

All this without modifying the existing base installation !
The use of MC3 connectors allows quick and error-free hook up. The connectors are placed in a waterproof box as shown in the adjoining illustration.
Code : SOLPREP01 "MODULAR cabling"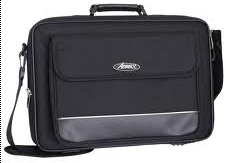 A.4 "EXPLO KIT" suitcase :
Especially adapted for Exploration Missions :
Carry with you the following - availability of 230Vac energy
- charging the light battery by flexible solar panel.
- power your laptop, Thuraya, gsm, camera etc...

Become autonemous in 230Vac everywhere, all day long !

B. LIGHTING AC and DC :
From a simple 12V economy bulb to a full SECURITY lighting system base on LED spots for lighting a compound at night fall.
All the accessories "item by item" : economy bulbs, sockets, cables, fixing, extension leads, LED spotlights.
+ Our "SECU-LIGHT" KIT (see below)
B.1 Individual portable lighting :
The excellent model SL 48 of BP solar is no longer available. We supply a similar system based on Flexible solar panels.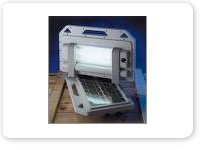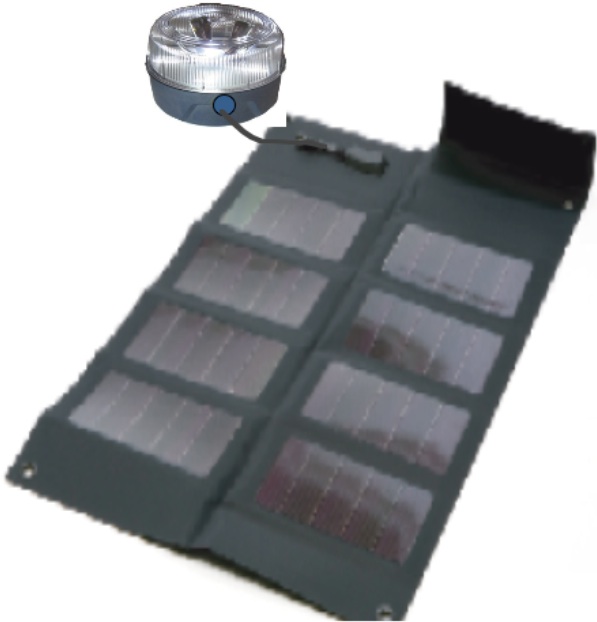 We propose a SET comprising a flexible 11W panel, connected (keyed
connector) up to 3x ELIX lamp includes it own internal battery.
( code : TSFLIGHT-48)



B.2 Place lighting (house, office, compound,..)
- In the form of a KIT or separate items.
- Research of your projects : mixed power supply town - generators - solar customised to your exact needs.
SECU-LIGHT lighting KIT :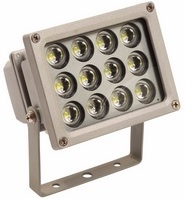 10 x
Designed for securing points of access, parking, other spaces, compound, our SECU-LIGHT lighting kit
includes a total of 10 x LED spotlights 12W IP65, enough cable for 100m, and all the accessories needed
for installation.
This kit is sold in MODULAR form (prepared plug and play) ready-to-go.
( code : TSF-KITLIGHTSECU01)
- DC 12Vdc LIGHT NEONS : 1 or 2 NEONS 8w , with switch.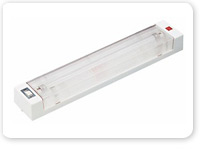 This is an low cost product and the "float" light is not convenient for a permanent in office use.
- PORTABLE LED LAMP, on 12Vdc or 230Vac, useful also for the workshop or african TOUKOUL.


- BULBS : We can supply incandescent LAMPS but we prefer to supply low consumption flourescent lamps. Shown right : a 11W Flourescent Lamp ( equivalent to 60W filament incandescent)

Also in 12V DV
E27 screw fitting, 230Vac
C. SOLAR COOLING :
Technical Specifications :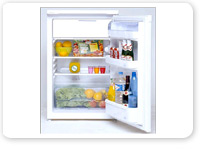 Low power refridgerator 128L + 12L freezer. External size 55cm x 60 x 85 / Internal size 47cm x 43 x 69 packaged : 45kg / 0.03m3.
D. Domestic batteries and chargers :
Batteries, all types R03 AAA/ R6 AA/ R14 C / R20D.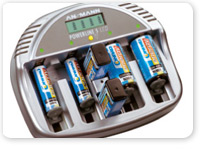 AC & DC chargers with cigar-lighter plug.