TSFsup : DIGICALL
DIGICALL is a Selective Call unit entirely developed by TSF Supply. Designed to be easily adapted to any HF transceiver, DIGICALL is delivered as standard with cabling for an ICOM IC-M700PRO. DIGICALL is completely compatible with the 4 digit Selcall standards of CODAN, BARRETT and QMAC, it stores the last 16 different incoming calls during your absence.
v1 21 02 2012

Using a Selcall System doesn't make the call secret or incomprehensible to third parties but simply allows your system to "Ring" like a telephone when somebody calls your specific number. Normal voice calls on frequency remain audible.
The installation and set up of DIGICALL takes only a few minutes.
Specification of DIGICALL :
1. "4 Digit Selective" call transmission / reception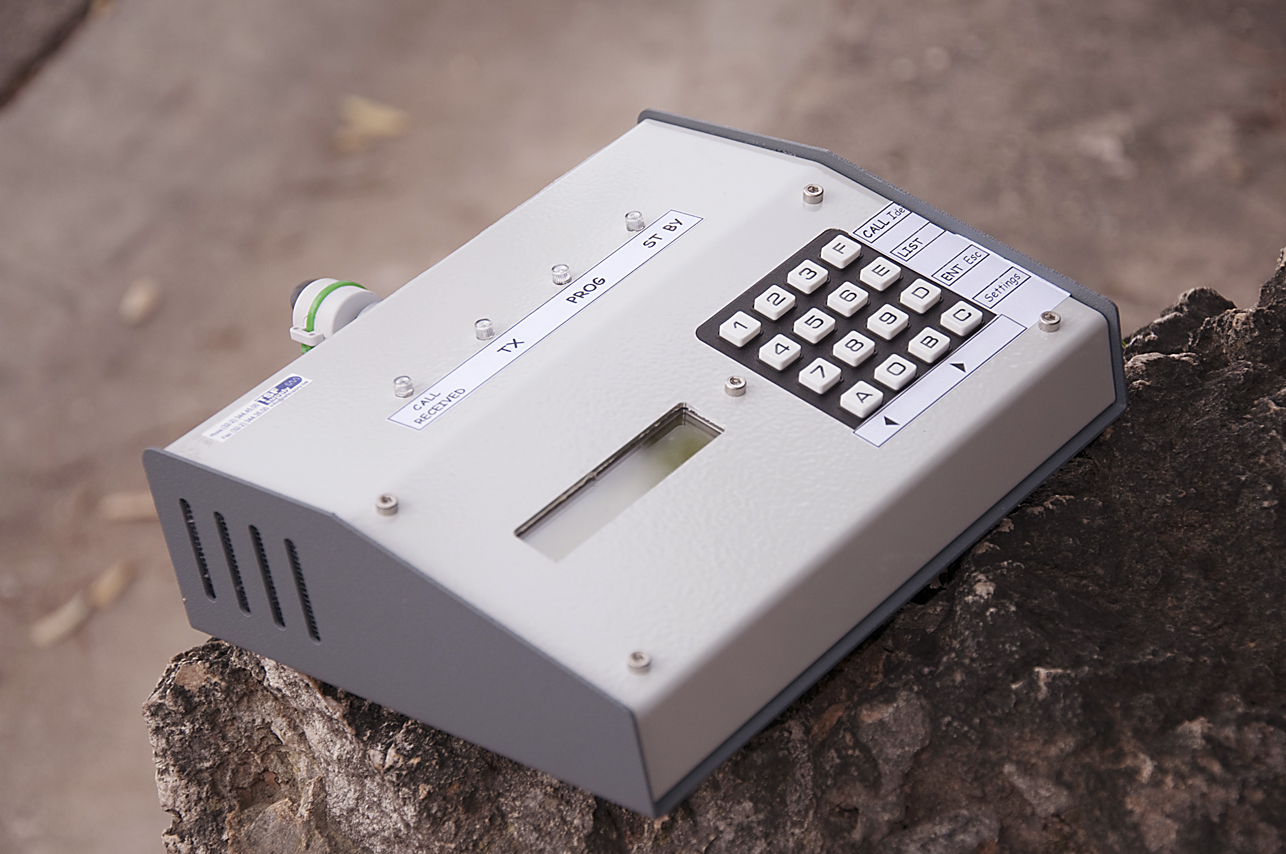 2. Simple procedure for storing your local ID in memory (non-volatile)
3. A flashing light after an audible BEEP tells you that a call was recieved in your absence
4. Memorising and call-back of up to 16 received calls
5. Sound level of audible Beep ajustable
6. System power derived from connection to transmitter
7. SELCALL Mute is not designed on DIGICALL
8. CALL GROUP function is included on DIGICALL
9. Robust case
10. Protection against strong HF electromagnetic fields
11. Ajustable "key click" level
DIGICALL is delivered with :
√ Cable connecting unit to ACC1 socket of ICOM IC-M700Pro (other types upon request)
√ Our comprehensive USER'S GUIDE

Technical specifications :

Weight unpacked : 1,01 kg


Dimensions : Depth : 15,9cm / Width : 19,3cm /Height : 6,4cm
Power supply requirements : min 8Vdc - max 16 Vdc
Protection : against DC over-voltage / glass fuse 0,5A
Display : LCD 16 x 2 lines stn with backlight
Power consumption ( in standby) : 0,225 A = 2,7W
Audio power : 0,7W max